Dit evenement is voorbij.
Playing with the hindrances to connection: Insight Dialogue City Retreat
12 mei @ 19:30

-

14 mei @ 16:00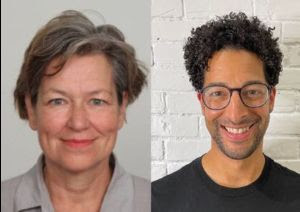 As human beings we are intrinsically relational and our lives are intertwined in numerous ways. And though we are interconnected, our hearts do not always feel and know this relationality. With Insight Dialogue we can explore how the experience of connection fluctuates with inner and outer circumstances. We will explore the liberating power of being in connection through the practice of Insight Dialogue while investigating the manifestations of the meditative hindrances in our hearts and lives. The 'meditative' hindrances are, according to the teachings: sensous desires, aversion, dullness of the mind, sleepiness of the body, restlessness and remorse, doubt about what leads to inner happiness and peace. They manifest in our lives in all kind of ways and this we will explore to further our understanding about the hindrances and discover the qualities of our hearts when they are not present.
This City Retreat will be offered in English.
Insight Dialogue is a relational meditation practice that brings together the power of the meditative qualities of the body-heart-mind, the wisdom teachings of the Buddha, and our inherent capacity for relatedness. In this retreat, we will invite the guidelines of Insight Dialogue – pause, relax, open, attune to emergence, listen deeply, and speak the truth– to create a basis for our mutual exploration of the meditative hindrances in our practice and the conditions that sets them free. On Sunday, we will foster emergent practice resulting from the container of kindness, awareness and insight into experiencing the causes and absence of hindrances.
This city retreat, intended for both beginners and those with prior experience of Insight Dialogue, will support a deepening of relational practice. Prior silent meditation practice (vipassana, insight meditation, mindfulness, dzochzen a.o.) is required.
Teachers: Riët Aarsse and Brent Beresford
Friday: 19.30-21.30 hrs
Saturday: 9.30-16.00 hrs
Sunday: 9.30-16.00 hrs.
Costs for the whole weekend: 75 euro. It is possible to only join Friday evening and Saturday. In that case the costs are 50 euro.
After registration and payment, you will an automatic email of confirmation. A week before the start of the retreat you will receive an email with some practical information.
Thank you and we look forward to practice with you!